South Staffordshire Narrowboat Co Ltd
Operating the Ernest Thomas II Narrowboat
Providing day trips for the elderly, disabled & youth groups

© South Staffordshire Narrowboat Co Ltd 2019 Registered Charity No 1000868
Supported by voluntary contributions
Member of the National Community Boats Association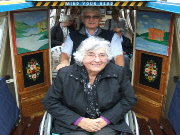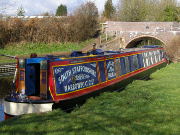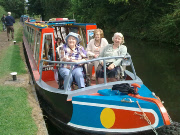 Booking
The committee for 'Ernest Thomas II' has taken the regrettable decision to cease tripping operations for the 2020 season due to the problems we would encounter in complying with the Government's regulations and guidelines.
Bookings for the 2021 season may be made from 1 February 2021.

The boat can be booked for day trips only.

We supply an experienced, competent skipper and a crew member.

We supply all diesel and gas, pots and pans, crockery and cutlery.

The hire charge for the boat is £70 per day. This is regardless of the length of trip planned.

The boat is intended for the use of senior citizens, the handicapped, the disabled and youth groups, but especially those from residential homes, day centres, special schools, etc. It is not available for private parties.

Hiring arrangements should be made with the Bookings Secretary by telephone or e-mail

The telephone number is 01902 896733 and by e-mail bookings@ernestthomas.co.uk.